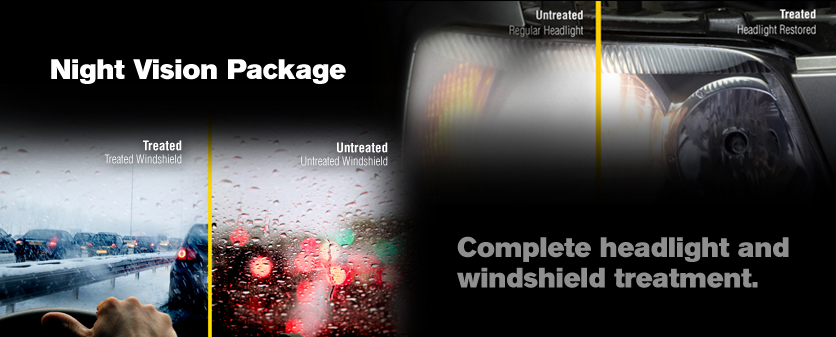 See farther. Stop sooner. Be safer.
The Krown Night Vision Package combines the powerful effects of an Aquapel Windshield Treatment with Krown Headlight Restoration, leaving you with a clear windshield, and greatly improved, clear headlights. The benefits include: Increased vision at night, reduced stress when driving in bad weather, improved reaction time for stopping due to greater line of sight and vision, and your windshield is easier to clean in winter.
See clearly in the rain. Enjoy a safer vehicle.
Aquapel Glass Treatment improves a driver's ability to see clearly and drive safer.
This innovative technology is a long-lasting rain repellant that:
Remarkably improves vision in the rain.
Causes rain to bead up and roll right off.
Makes it easier to clear ice, snow, and even dirt and bugs.
Reduces glare in the rain, especially at night.
Lasts for months in normal driving conditions.
To get all the information needed on this fantastic service from Krown Hamilton Downtown give us a call at (905)525-0750.