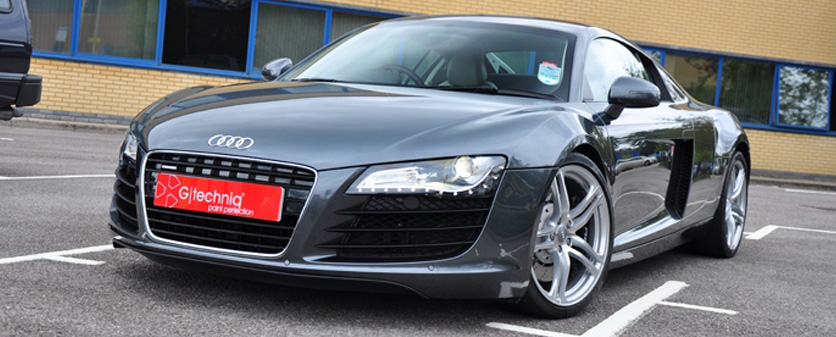 Gtechniq PAINT PROTECTION
Gtechniq EXO is a paint protection coating that protects virtually any surface from dirt, sun exposure, and moisture permanently. Durability tests prove that after 600 washes, water still beads on surfaces treated with EXO.  EXO offers sensational surface functionality and protection.  Based on the next generation of inorganic-organic hybrid materials it embodies our goal to offer products that work harder and smarter meaning more time enjoying your  car and less time maintaining it. EXO provides paint protection for up to 2 years.
Give us a call today to book your appointment.