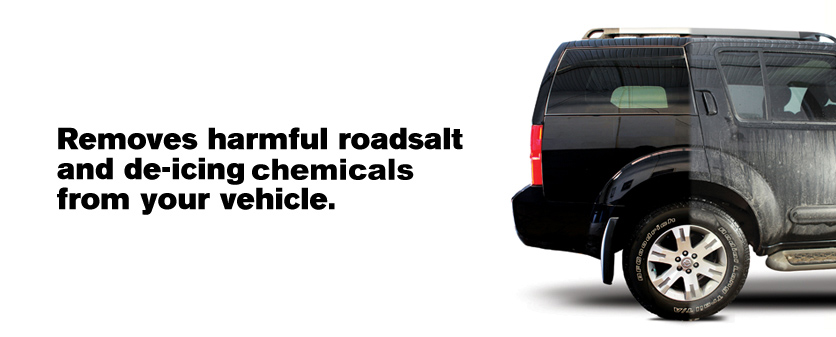 Target and remove harmful road salt.
Salt Eliminator was developed for professional applications on vehicles, this specialty product is being used by auto dealerships, body shops, car washes and automotive detailers across the country. Household uses include: Leather coats, boots and shoes, household carpets and mats,  snow blowers, locks, and much more.
Directions For Use: Using Salt Eliminator is safe, easy and can save hours of scrubbing and clean-up. Simply shake the can well. Spray the area until it is thoroughly soaked. Allow the salt eliminating action to work for 10 seconds, then dab, wipe, brush or vacuum the area.
Other Uses Include: Marine, Automotive, Aviation, Industrial/ Heavy Duty/ Fleet